[vc_row row_bg="image" bg_image_repeat="cover" bg_image="4639″ padding_top="10%" padding_bottom="10%" el_class="bgFixed"][vc_column width="1/6″][/vc_column][vc_column width="1/6″][/vc_column][vc_column width="1/6″][vc_column_text el_class="overlayArea"]
Secure Dental Financing Now
[/vc_column_text][space height="40″][space height="40″][/vc_column][vc_column width="1/6″][/vc_column][vc_column width="1/6″][/vc_column][vc_column width="1/6″][/vc_column][/vc_row][vc_row][vc_column][space height="40″][space height="40″][vc_row_inner][vc_column_inner width="1/2″][space height="40″][vc_column_text]Dentistry encompasses the prevention and treatment of diseases and cosmetic imperfections in one's teeth, gums and oral cavity. A smile gives the first impression of an individual and that's why United Medical Credit is here to help you obtain the financing you need.[/vc_column_text][vc_raw_html]JTNDcCUzRSUzQ2JyJTNFVW5pdGVkJTIwTWVkaWNhbCUyMENyZWRpdCUyMG9mZmVycyUyMGZpbmFuY2luZyUyMGZvciUyMGdlbmVyYWwlMkMlMjBzcGVjaWFsdHklMjBhbmQlMjBjb3NtZXRpYyUyMGRlbnRhbCUyMHByb2NlZHVyZXMlMkMlMjBpbmNsdWRpbmclMkMlMjBidXQlMjBub3QlMjBsaW1pdGVkJTIwdG8lM0ElM0MlMkZwJTNFJTBBJTNDdWwlM0UlMEElMjAlMjAlM0NsaSUzRUJyYWNlcyUzQyUyRmxpJTNFJTBBJTIwJTIwJTNDbGklM0VCcmlkZ2VzJTNDJTJGbGklM0UlMEElMjAlMjAlM0NsaSUzRUNyb3ducyUzQyUyRmxpJTNFJTBBJTIwJTIwJTNDbGklM0VHdW0lMjBTdXJnZXJ5JTNDJTJGbGklM0UlMEElMjAlMjAlM0NsaSUzRURlbnR1cmVzJTNDJTJGbGklM0UlMEElMjAlMjAlM0NsaSUzRVJvb3QlMjBDYW5hbHMlM0MlMkZsaSUzRSUwQSUyMCUyMCUzQ2xpJTNFVmVuZWVycyUzQyUyRmxpJTNFJTBBJTIwJTIwJTNDbGklM0VUb290aCUyMFdoaXRlbmluZyUzQyUyRmxpJTNFJTBBJTNDJTJGdWwlM0U=[/vc_raw_html][vc_raw_html]JTNDcCUzRVVuaXRlZCUyME1lZGljYWwlMjBDcmVkaXQlMjBvZmZlcnMlMjBsb2FucyUyMG9mJTIwdXAlMjB0byUyMCUyNDM1JTJDMDAwJTIwZm9yJTIwZGVudGFsJTIwcHJvY2VkdXJlcyUyMHdpdGglMjB0aGUlMjBmb2xsb3dpbmclMjBiZW5lZml0cyUzQSUzQyUyRnAlM0UlMEElM0N1bCUzRSUwQSUyMCUyMCUzQ2xpJTNFQWZmb3JkYWJsZSUyMG1vbnRobHklMjBwYXltZW50cyUzQyUyRmxpJTNFJTBBJTIwJTIwJTNDbGklM0VDb21wZXRpdGl2ZSUyMGludGVyZXN0JTIwcmF0ZXMlM0MlMkZsaSUzRSUwQSUyMCUyMCUzQ2xpJTNFTm8lMjBwcmVwYXltZW50JTIwcGVuYWx0eSUzQyUyRmxpJTNFJTBBJTIwJTIwJTNDbGklM0VNdWx0aXBsZSUyMGxvYW4lMjB0ZXJtJTIwcGxhbnMlMjB0byUyMGNob29zZSUyMGZyb20lM0MlMkZsaSUzRSUwQSUyMCUyMCUzQ2xpJTNFSW50ZXJlc3QlMjBmcmVlJTIwZmluYW5jaW5nJTIwb3B0aW9ucyUyMCUyOG9uJTIwYXBwcm92ZWQlMjBjcmVkaXQlMjBhbmQlMjBwcm92aWRlciUyMHBhcnRpY2lwYXRpb24lMjklM0MlMkZsaSUzRSUwQSUzQyUyRnVsJTNF[/vc_raw_html][/vc_column_inner][vc_column_inner width="1/2″][space height="40″][vc_single_image image="3748″][vc_button title="Start an Application" position="tac" style="background" size="large" href="/start-an-application"][/vc_column_inner][/vc_row_inner][/vc_column][/vc_row][vc_row][vc_column][vc_column_text]
[/vc_column_text][/vc_column][/vc_row][vc_row][vc_column][vc_column_text]
United Credit Proudly Offers Dental Financing
Why Finance Dental Procedures? Because It Works! 
Regular dental checkups can help keep you healthy. Your mouth is no exception. But dentists report nearly half of adult Americans have untreated periodontal disease and only about 60% of all Americans see a dentist at least once a year. Money is certainly one of the key reasons many people don't see the dentist, but at United Credit, we don't think money should be a barrier to the best smile and health you can achieve. Here are just a few reasons to dental procedures:
Flexible Dental payment plans and monthly payments you can afford
Less worry about how you're going to pay the dentist's office for your procedure
Fast approval For Dentist Financing
No outstanding balance from the dentist after your procedure thanks to Dental Financing
You'll look and feel better about yourself with Financing From United Medical Credit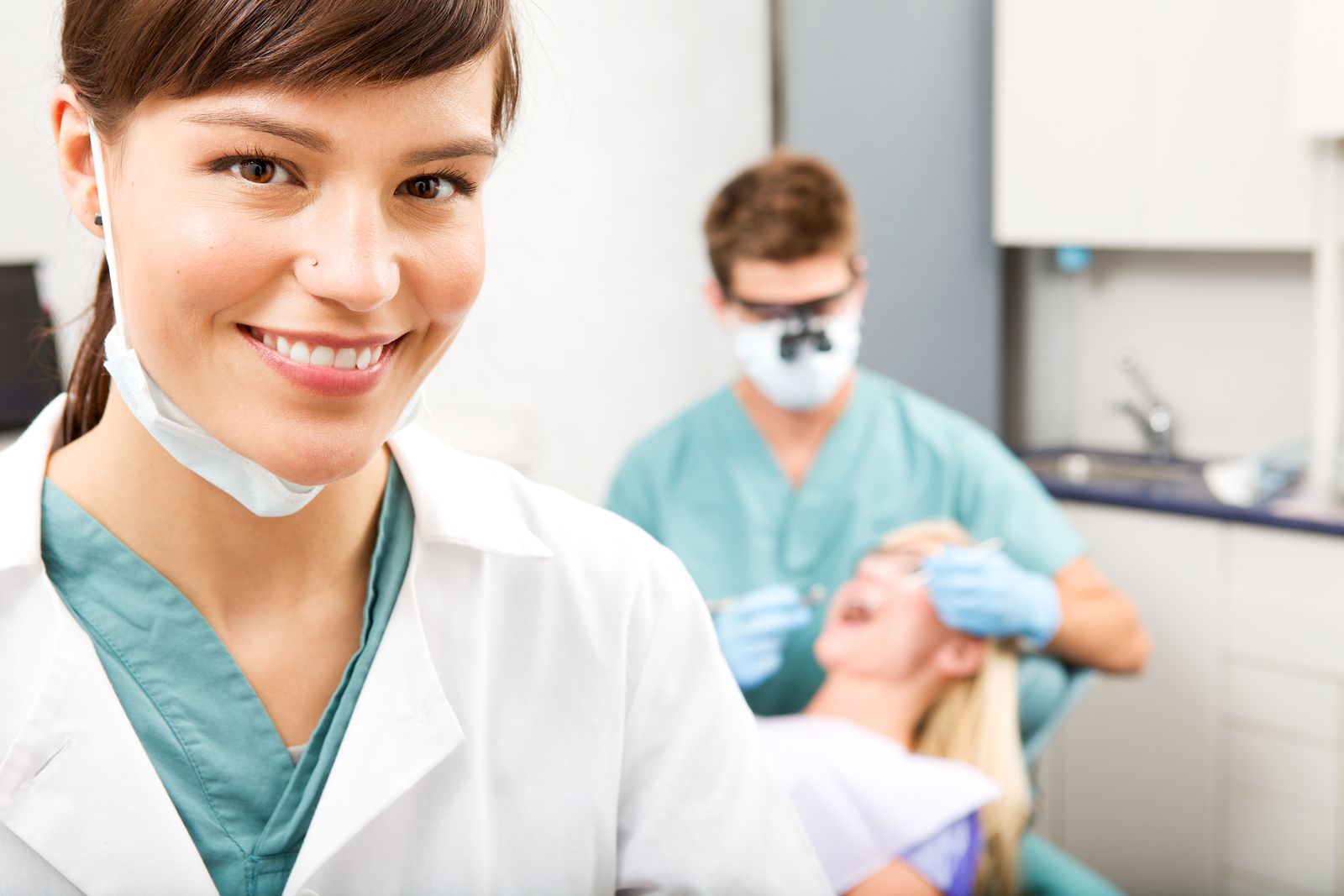 Your smile says a lot about you. If your smile doesn't send the right message, or if you feel like it could be more attractive, there's never been a better time than right now to do something about it. At UC, we're dedicated to pairing you with the right lender and the right dental loan to meet your needs and let you and the ones you love put your best face forward.
Financing dental procedures can give you the smile you've always wanted
What Are the Benefits of Dental Financing?
Too many people don't see a dentist regularly unless they are in pain or something is wrong with their mouth and teeth. Regular dental checkups and fast action at the first sign of a problem can help prevent more chronic and expensive issues over time. But going to the dentist is expensive and not every insurance plan covers more than a token percentage of even simple dental care, such as cleanings. Fortunately, United Credit can help you and your family keep your teeth strong and healthy by connecting you with affordable dental financing, to help take some of the pain out of your visit! 
Here are just a few reasons to consider dental financing:
Easier, affordable dentistry financing monthly payments instead of covering a large out-of-pocket fee all at once
Dental credit offers more flexibility for you and your families dentistry needs
Your dentist gets paid promptly, meaning less stress for you and tension in your relationship with your Dentist
Dental financing offers affordable dental care for everything from a basic checkup to implants and more
With proper care, your teeth can last a lifetime. UC works with a wide network of dental providers and third party lenders to help you find a dental credit plan with loan amounts and monthly payments which are right for you. Start your UC dental credit application today and get your answer, and your ticket to a better, healthier smile within one business day!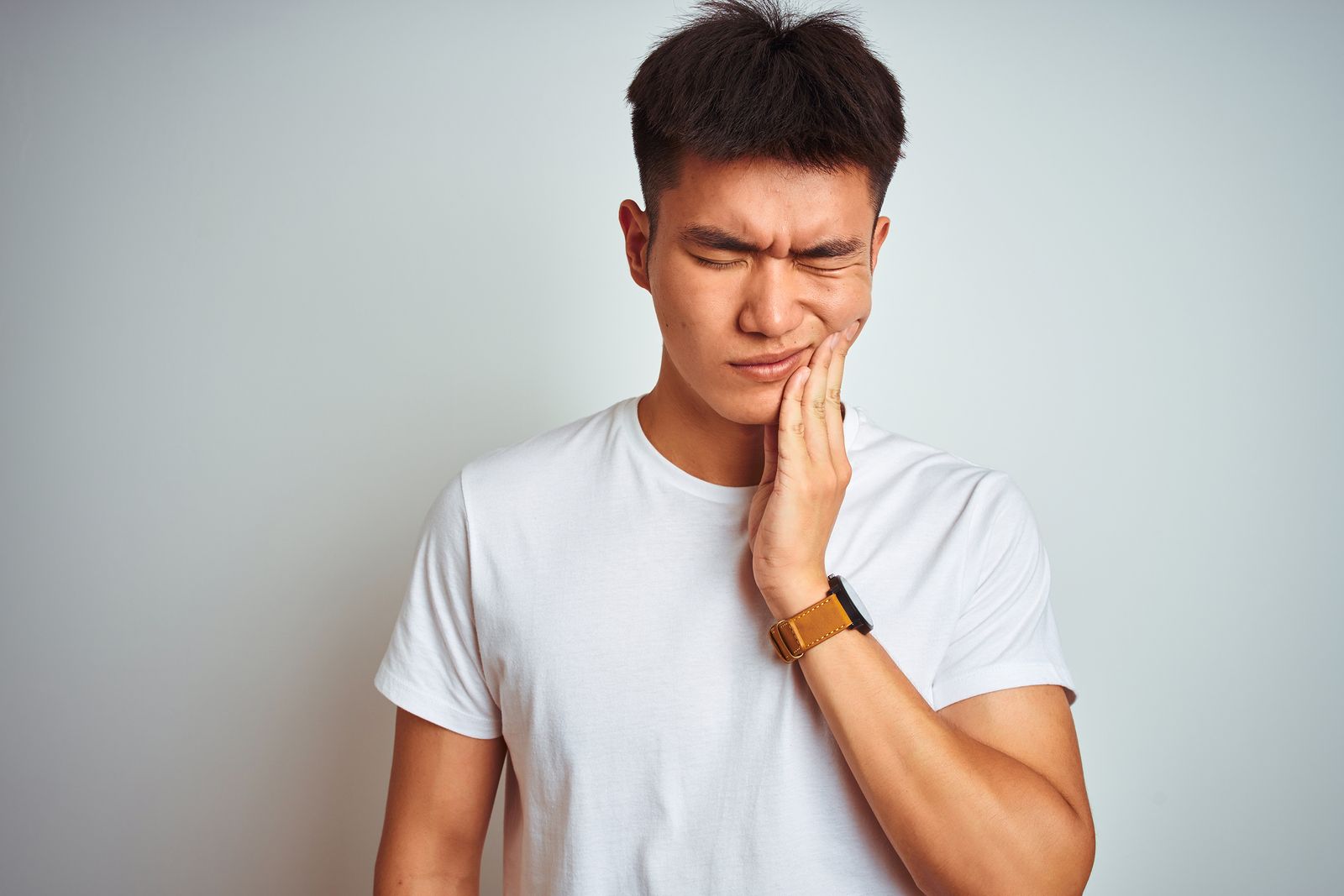 Dental financing with affordable monthly payments
"Wow, great quality of service. I was really impressed with how nice all of the staff was and how easy they made it for me to have my procedure. I highly recommend UMC." –Austin R., Los Angeles
Helping You Manage the High Cost of Dental Work with Dental Financing Offered By UC
Between public and private student loans, an auto loan, personal lines of credit, debt consolidation lanes, home equity loans, credit card debt and just covering "the basics," many people are just one high medical bill away from financial disaster. The costs of dental visits just seem to keep getting more expensive as well, which prevents many people from getting the dental care they need, especially in the case of major dental procedures such as root canals. Inhouse payment plans, patient financing and care credit options may not be open to everyone, and concerns about how credit checks affect a given patient's credit rating can also impact patients' decisions about care. UMC is dedicated to making medical care of all kinds more affordable and accessible with transparent, easy to understand loan terms from some of the best-known lenders in the healthcare business, helping you not need to make excuses like: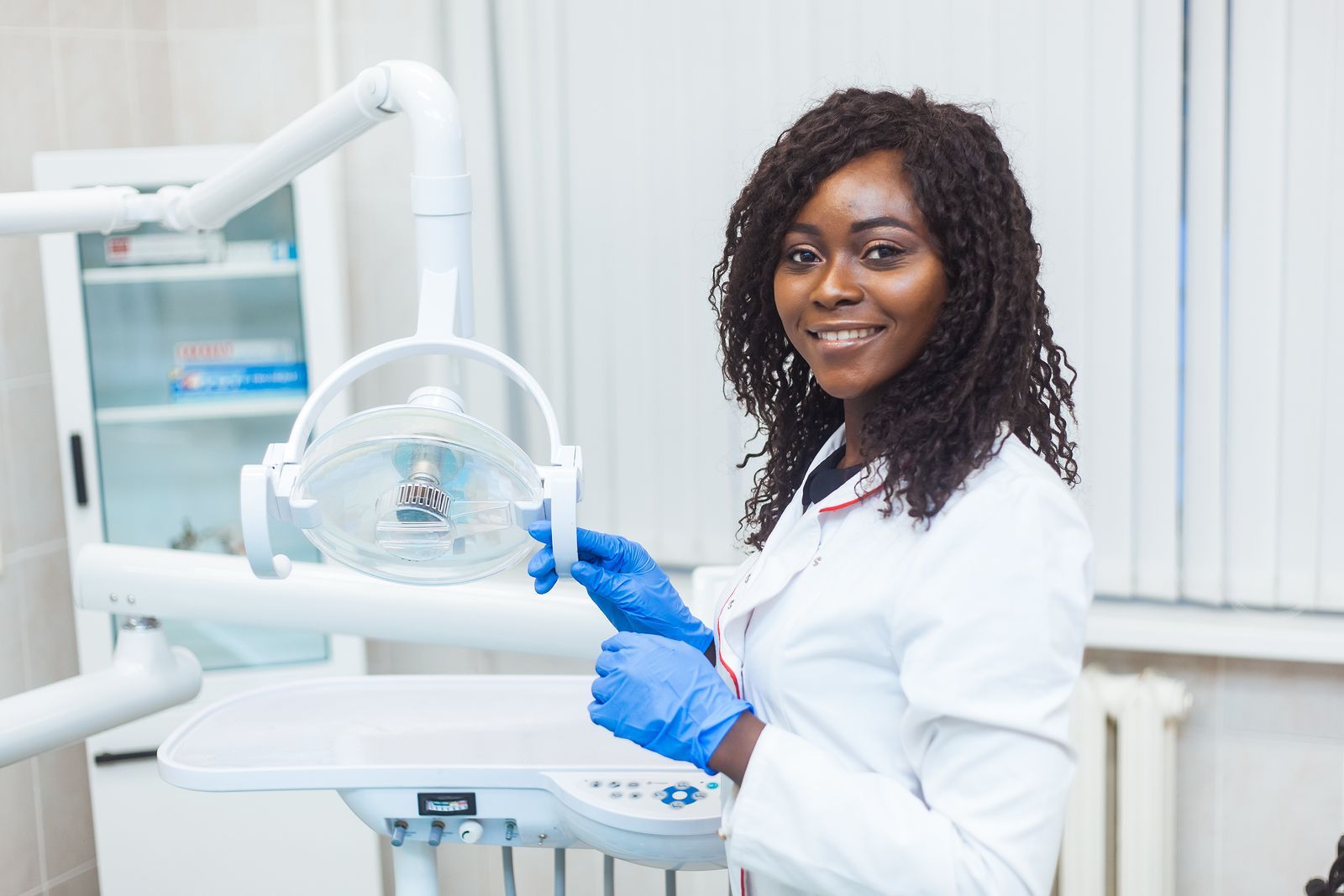 "I simply can't afford to see any Dentist right now"
"I don't really need an implant anyway, right?"
"I'm afraid of the dentist"
"Is financing dental easy?"
"I went to the dentist in the last Presidential administration. I should be okay for a while."
"I can't get an appointment at a convenient time."
The truth is, the longer you wait for dental care, the more likely you are to have problems. We're proud to offer the following great reasons you can count on us to help you find the right dental financing plan for you and your family:
Low monthly payments

No penalty for prepayment

Transparent, honest, flexible loan terms with competitive interest finance rates

Your dentist is probably in our network, and if they're not, we can easily help them enroll!

Loans tailored to your needs and credit history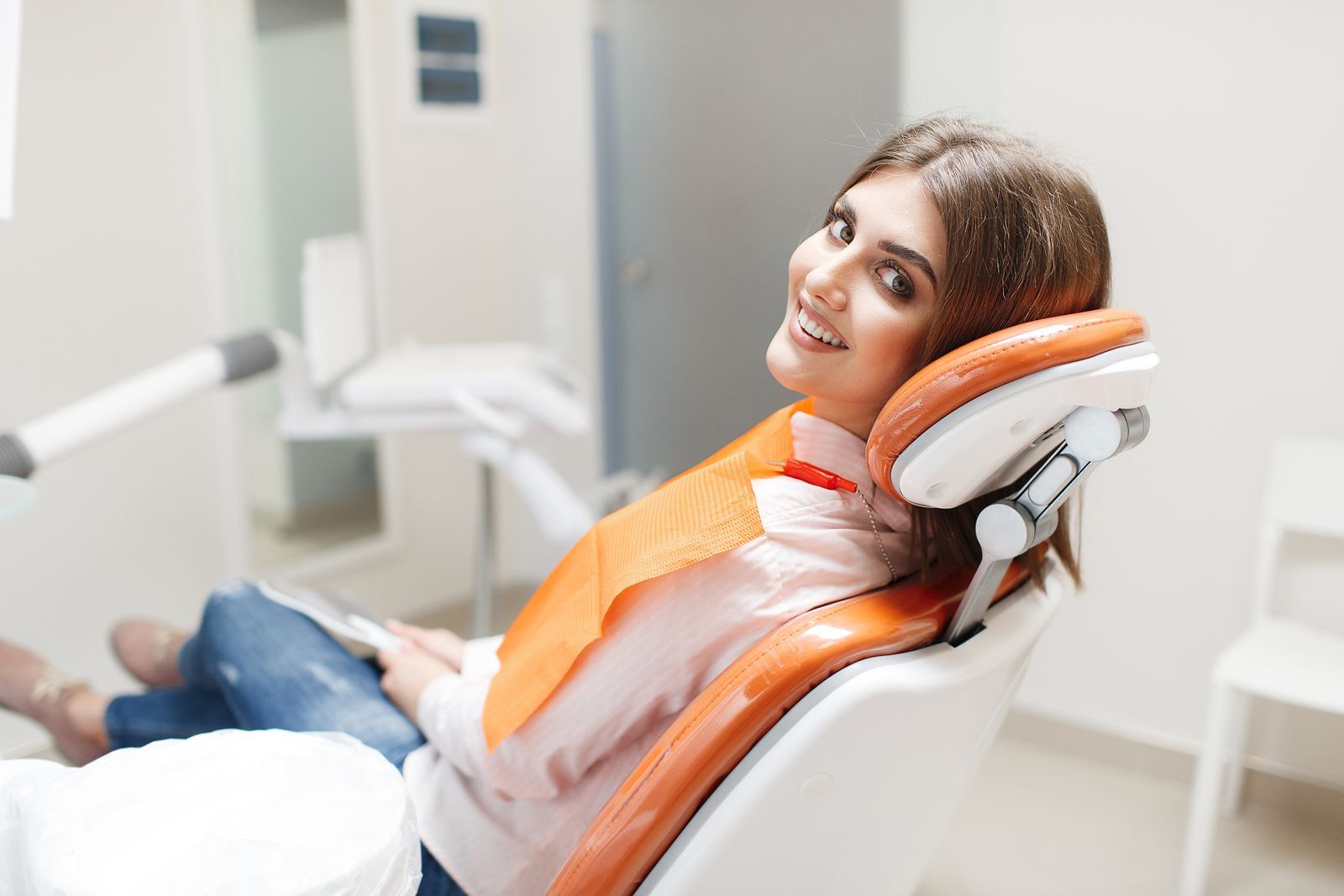 There's never a bad time to get a better smile, and there's never been a better time than now to get the smile you deserve! With UC, you can rest assured you'll have more reasons to smile than you ever expected.
Will My Dental Financing Cover the Procedures I Need? Factors Considered…
The average cost of a simple dental office visit can run between around $200 and $1,000, depending on what Dentistry work is being done. Dental procedures like a single implant with abutment and crown can cost as much as $10,000 or more, especially if you don't have a dental insurance rider. Before you overdraw your checking account or take out a ruinously expensive short-term loan, try UMC first! Our dental loans can help you get the procedures you need with affordable monthly payments, without having to break the budget or live on ramen noodles.
Our cover:
Crowns

Dentures

Braces

Orthodontic and periodontic surgery

Fillings

Veneers

Tooth Whitening

Checkups

And much more!

Check out a list of common questions about Dental Procedures and Dental Financing: Click Here
We offer loans ranging from $1,000 to $25,000, so you can rest easy and smile knowing you and your family can afford the dental care you need. Click here to find out how easy getting dental financing through UC can be today!
Doesn't My Dental Insurance Cover This?
Many people, especially those with employer-based dental insurance coverage, assume their insurance will cover the costs of even major dental procedures. In actuality, many insurance policies don't cover emergency dental care or care which hasn't receive prior approval from their underwriting department. If you have bad credit, getting a dental loan and paying your payments on time can be a big factor to building  your credit score, so you can qualify for better loans and credit later.
They also have strict limits on what they will and won't cover for dental visits, and these vary by plan. In many cases, employers comparison shop every year for dental insurance plans, so the great plan you had which covered the thing you need may not actually be the plan you have now—and insurance companies don't stay in business writing checks! Here are just a few reasons your insurance might not cover your dental procedures:
Not on the right plan tier

Haven't met the annual copay or deductible requirements

Didn't receive prior authorization for an out-of-network dental provider or the company never received a key piece of paperwork which would demonstrate the procedure is medically necessary

Plan doesn't cover cosmetic dentistry

Plan only covers a certain percentage of major dental procedures
Of course, there are other reasons the insurance company may give—but while they're handing out excuses, you've still got a dentist to pay!
Fortunately, United Credit can help you and your family get the dental care you need by filling the gaps between what your insurance company is willing to cover and the actual expense of the visit with installment loans, even if you have bad credit. With dental credit options and affordable monthly payments to fit just about any financial need or situation, we're here to help you and your family get the dental and medical care you need and deserve, without worrying about how you're going to afford to live your life in the meantime.
Our network of lenders, dentists and orthodontic surgeons gives you more control and flexibility over your dental healthcare and allows you more freedom to make the right choices for you and your family's dental needs. To learn more about how UC makes it easy to get the dental care you need, click here to start a dental care application.
Dental Financing Frequently Asked Questions
Q: Do dentists offer payment plans?
A: Many dentists do offer third-party patient financing, some sort of inhouse payment plan or short term loan services for clinical services provided. These services are provided at the provider's discretion. Usually, some form of down payment is required at the time of service, and if your provider offers patient financing, they will likely check your credit score to make sure you qualify. However, the rate you get through your dentist's in-house financing may be substantially higher than the rate you could secure elsewhere. Before you try other options, apply for dental financing through UC!
Q: Can you finance dental work?
A: Yes! United Credit works with a wide range of lenders across the healthcare spectrum to provide the right loan for your needs and situation, at a low monthly payment which is competitive with other providers in the industry. Click here to fill out a fast, confidential loan application and you can have an answer, and a loan, in as little as one business day!
Q: What credit score is needed for dental financing?
A: United Credit's network of healthcare lenders has helped clients with A, B, C and even D credit ratings secure financing for dental treatments and procedures. Depending upon key elements of your credit history as reported by the credit bureaus, available loan amounts and specific loan terms may be affected. Each lender UC works with is different and may have different criteria for what constitutes good, acceptable or poor credit. UC is committed to helping you find the right loan from the right financing provider for you. Click here to view our FAQ and learn more!
Q: Can I get dental financing with bad credit?
A: Depending on just how bad your credit is and what your credit checks show, it's entirely possible to secure dental financing through UMC even if your credit isn't the best. Factors which may impact your ability to obtain installment loans such as dental financing include:
Do you have any outstanding personal loan accounts?

Do you have a home loan or auto loan, and what is your payment history?

Do you still owe on student loans?

Do you regularly take out title loans or payday loans to make ends meet?

Do you have good existing lines of credit, such as a Visa credit card on which you make regular above-the-minimum payments?

Do you have an open checking account in good standing?

Have you ever been through debt consolidation or debt settlement proceedings?
Just because you meet one or some of the negative criteria doesn't mean you're ineligible. It just means you may have to take on a payment at a somewhat higher rate than you might have hoped, or have a shorter window to pay back the loan. However, you never know unless you try, and your credit may not be as bad as you fear. Click the link below to start your application and see if United Credit can help you!

[space height="20″]
[/vc_column_text][/vc_column][/vc_row][vc_row][vc_column][vc_column_text]
[/vc_column_text][/vc_column][/vc_row][vc_row row_bg="image" bg_image="4636″ el_class="nbgFixed has-padding-170″][vc_column][big_title title="How It Works" title_tag="h3″ align="center" css_animation="fadeInLeft"][space height="20″][vc_row_inner][vc_column_inner width="1/3″][service_one icon_metrize="number-one" more="Start Now" title="Fill out the application" description="Our application is simple and should only take a few minutes to complete." link="/start-an-application"][/vc_column_inner][vc_column_inner width="1/3″][service_one icon_metrize="number-two" more="Start Now" title="Application is then reviewed" description="Our large network of healthcare lenders ensures maximum approval rates and the best terms for our applicants" link="/start-an-application"][/vc_column_inner][vc_column_inner width="1/3″][service_one icon_metrize="number-three" more="Start Now" title="Choose optimal financing plan" description="Our experienced associates will ensure that the optimal financing terms are secured." link="/start-an-application"][/vc_column_inner][/vc_row_inner][/vc_column][/vc_row][vc_row][vc_column][vc_column_text]
*Applications submitted on this website may be funded by one of several creditors. Loan approval is not guaranteed. Actual loan offers and loan amounts, terms and annual percentage rates ("APR") may vary based upon the creditors scoring and underwriting system's review of your credit, financial condition, other factors, and supporting documents or information you provide. Origination or other fees may apply. Loans are offered from $500 to $40,000, at rates ranging from 2.99% to 35.99% APR, with terms from 12 to 60 months. A $10,000 loan with an origination fee of 6% for a period of 24 months with an APR of 24.0980% may have a payment of $529.20 per month (actual terms and rate depend on credit history, income and other factors). The total amount due under the loan terms provided as an example in this disclaimer includes the origination fee financed in addition to loan amount, which is $12,700.80.
[/vc_column_text][/vc_column][/vc_row]