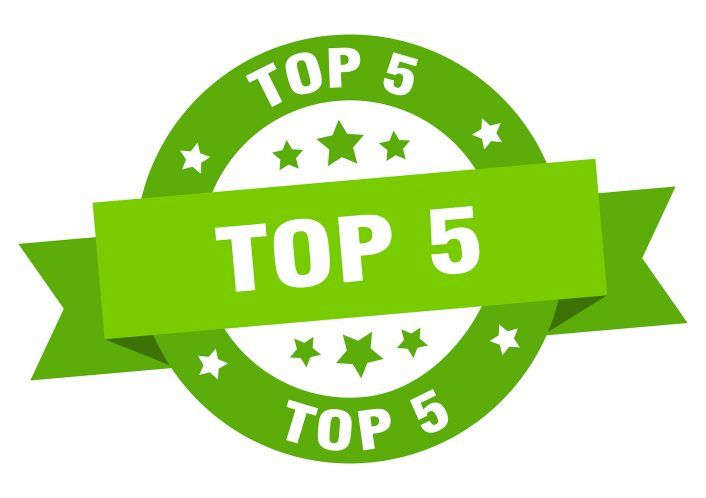 United Medical Credit Is Mentioned As A Top 5 Medical Loans Provider
United Medical Credit has helped thousands of patients to be able to afford and access quality medical care through our lending partners. Now, we're proud to be able to say that United Medical Credit has been named on Credit Karma's list of the top five medical loans providers for 2022!
One thing that has always set United Medical Credit apart is the fact our borrowers only have to apply and prequalify once, through our streamlined brokerage application portal. Then our medical financing partners compete for the borrowers' business. This helps put the power in borrowers' hands because they can choose from the loan packages they're offered and select the one that best meets their medical and financial needs. With approvals in as little as one business day and direct funding to in-network healthcare providers as soon as 24 hours later, this saves borrowers and providers time and stress.
Another reason United Medical Credit made the Credit Karma list as a good choice for those with less than perfect credit is the fact that we gladly accept applicants with cosigners. This helps our borrowers access more available loans ranging from $1,000-to $25,000, giving borrowers more flexibility to choose payment terms and interest rates that work with their budget and lifestyle. 
United Medical Credit works with some of the best-known lenders in the business, with top reputations for getting affordable results for our borrowers. This additional leverage on the borrower side is even more important because it means United Medical Credit's lender network may be able to help borrowers who traditional major lenders might refuse, such as those with poor credit, no credit, or a greater debt-to-income ratio than most major lenders prefer. It's this commitment to transparency in the loan process and the power we place in the hands of borrowers that have helped cement United Medical Credit's status as a top medical loans gateway, and we're very pleased to have been listed by Credit Karma as one of the best medical loans providers of 2022!
At United Medical Credit, we recommend checking your credit score using Credit Karma. The soft credit check does not impact your score, but it will give you an idea of where you're at in the eyes of credit bureaus. It also affords borrowers the opportunity to challenge and clear off derogatory or inaccurate information, which could increase their score and give them access to a wider range of possible loans with more favorable terms. Once you've done this, click here to start your application with our lender network at no cost or obligation. 
Until a few years ago, accessing the best medical care for your needs meant you only had a few options, such as:
Depleting your checking accounts
Emptying your savings account 
Applying for a medical credit card
Making a balance transfer between credit cards you already have
Asking your doctor if they do in-house medical financing
Taking out a personal loan
Tapping a home equity line of credit
Borrowing against your whole life insurance policy
Applying for business loans or
Dipping into your Roth IRA, stocks, or other retirement planning accounts
For some people, especially those with good or excellent credit (usually defined as a credit profile with credit scoring at 690 or above per NerdWallet) and a strong debt to credit ratio, securing loans and juggling credit card balances isn't a problem, which makes these methods good alternatives to medical loans for people in good credit and income situation who only need to finance a small amount. Even people with a fair credit rating who have gotten debt consolidation loans at fixed rates may be able to pull it off. But if your credit scoring puts you in the bad credit category, you may be out of luck getting the procedure you or a loved one needs so urgently. 
At United Medical Credit, we provide simple, easy-to-understand medical loans because we believe accessing great health care is a right, not a privilege.
United Medical Credit works with a range of medical financing lenders with top lender ratings who offer medical loans for people with bad, fair, good, and excellent credit, with personalized repayment options, low monthly payments, and even fixed rates to fit almost any budget. When you apply for medical loans from United Medical Credit, there's no application processing fee and the initial soft credit checks we run are designed to give us an idea of your creditworthiness without affecting your credit score. Then the members of our lender network review your application and decide whether or not to offer you a personal loan for medical expenses. Those who determine you meet their eligibility criteria will give you a proposed loan option, often as soon as one business day after you apply. Best of all, our loan lender network never charges prepayment penalties, so you have the option to pay back your loan faster without the worry and stress of figuring out how you're going to pay the whole medical bill upfront out of pocket.
United Medical Credit's online lender network provides loans to cover medical bills for all kinds of healthcare needs, including:
Aftercare and recovery from procedures
Checkups and preventative healthcare
Dental loans for orthodontics and other dental work
Emergency medical treatment and urgent care
Fertility treatments such as IVF, harvesting egg cells, artificial insemination, and more
Hospital visits and stays
Vision care
No matter what type of personal loan you need to access the healthcare you need, from dental financing to starting or growing your family, United Medical Credit is here to help with the most competitive lowest rates, helping you keep your medical costs under control and ease your worry about the medical debt you're carrying.
Frequently Asked Questions About Medical Loans from United Medical Credit's Lender Network
United Medical Credit is here to help take the pain out of accessing healthcare by giving you access to a personal loans lender network that puts you in control of your medical spending!
Why does my credit score matter when I'm in the market for a medical loan? –Trisha, Rapid City, SD
Ultimately, although it's not the most accurate tool for assessing any given borrower's actual creditworthiness or risk, your credit rating influences everything from what 15year fixed mortgage rates you qualify for your home insurance quotes or how much car insurers may charge for coverage on your vehicle. The golden rule of credit is that the more income you have relative to the debt you're carrying, the better your credit rating will be and the lower-rate loans you'll be eligible for. Your credit rating is primarily affected by how much and what kind of debt you're carrying. 
Why do I need to use financial calculators to figure out what medical loans I might be eligible for? –Scott, Grand Island, NE
Dealing with your finances can be a lot, we get it. These days it seems like there's a calculator for everything, and many people end up feeling like they should have just gotten an MBA in accounting than having to deal with all the pieces of their financial life. Still, these calculators can help give you an idea of what rates you qualify for, especially if you have your credit score checked by a service like Credit Karma before you start applying. This will help give you the knowledge base you need to determine which loans and payment options are going to work best for you.
These are the calculators you really need to work out your current financial and credit situation, so you can advocate for yourself in getting the best possible medical loans and refinance rates:
Insurance calculator
Personal loan calculator
Refinance calculator
Savings calculator
Some of these obviously won't apply to every situation. If you have all these things, odds are your financial advisors can tell you with a single phone call where you stand and their advice on how best to proceed. If you don't own your home or have student loans, refinance rates and mortgage lenders probably aren't a concern to you. If you don't pay renters' insurance or have a vehicle, odds are you're not sweating how much of a bite your insurance is taking out of your household finances. If you're not currently servicing any loans, your APRs aren't a consideration. 
How do I know I'm getting the best personal loan rates through United Medical Credit's loan providers? –Kahlan, San Luis Obispo, CA
Whether your credit score is 300, 660, or over 700, everyone's financial picture is a little different, so a loan that has better terms for you may not be acceptable for other borrowers, even though on paper your financial situations are identical. You know the amounts of your bills, what living expenses you have to cover throughout the month, and what is leftover from your paycheck so you avoid running out of money in the bank better than anyone. Even so, insurance deductibles and expensive fees from certain unexpected health care costs and expenses like emergency medicine cannot be planned for, and when they appear they can certainly impact your financial outlook for months or even years to come.
How do I know my doctor's going to get paid and my information is safe when I take out a medical loan? –Marcus, West Palm Beach, FL
United Medical Credit is based in California. Because of this, we're subject to California privacy laws, disclosure and truth in advertising statutes. In 2022, these updated state law standards are the strictest in the nation and carry steep legal penalties for violations, including potential compensation to affected customers in the event of a security breach. Every one of the licensed lending companies that we take on as a partner is subject to these same rules and laws, and we don't accept partner companies that can't demonstrate enough experience in unsecured personal loan provision or capability to meet our stringent customer service standards. 
United Medical Credit is a brokerage, meaning when you submit your prequalified application to prequalify with United Medical Credit, we make the application available on your behalf to our medical lending partners using our secure in-house platform backed by industry-leading crypto methodology and security protocols. 
Each company individually considers whether to accept your application based on the results of a credit query, your FICO credit score number, and other information and from there whether to make you an offer. This gives you the ability to comparison shop and see which offer has the right mix of term length, annual percentage interest rate, and payoff for your needs.
Are there any restrictions on how medical loans can be used? –Aislynn, Dallas, TX
Once you've signed off that you accept unsecured personal loans from United Medical Credit's lenders, it's your money and you can use it as needed in a variety of ways related to the medical care you and your family need. 
Five possible uses most people commonly apply their health care loans to, as an example, include defraying a variety of expenses that patients often need to cover, such as the following categories:
Travel
Out of pocket expenses their insurer doesn't cover, such as medications, bandages, etc.
Food and lodging before, during, and after procedures
Follow-up and aftercare
Rehab appointments
Unlike a medical credit card that says you can and can't use your money for this purpose or that need, and what you can and can't purchase, once you've decided signing out a healthcare loan from United Medical Credit's lender network is the right choice, the signer is the one responsible to pay the interest and principal on the proceeds, so it's yours to use as you see fit. 
Of course, we would hope that you were using the money as intended and not putting a down payment on a sports car, but even if you did, it's not up to us to police how you use the money. As long as you continue to pay according to the terms of your lending agreement, you're good with us!
Can United Medical Credit guarantee I'll get multiple loan offers? –Shamika, Charlotte, NC
We can't guarantee the creditworthiness of any given applicant, or that even with multiple signers acknowledging responsibility for the loan, our lender network will accept any given application.
 To avoid rejection and maximize your chances of receiving the medical loans you need, United Medical Credit suggests all applicants consider the following points:
Check your FICO credit score through the major credit bureaus and Credit Karma before you get started. Be sure to challenge any incorrect or expired notations, as well as any debts you do not recall incurring, since these can adversely impact your credit score and your chances of getting a loan.
Make sure your application is filled out as completely and honestly as possible. Missing, contradictory, misleading or simply not enough information can make it harder, or even impossible, for our lenders to process and evaluate your application.
If you have several signers or a cosigner who should be named on the loan documents, make sure their names are noted as soon as possible to prevent delays in processing.
If you recently took steps to consolidate your debt (within the past three years especially) or if you've had a bankruptcy, make sure that's listed upfront so you don't have to worry about it coming back to haunt you later.
Don't apply for a bigger loan than you need. If you're on Medicare, for example, and it will pay 70% of a $50,000 surgery, you should probably only apply for a $20,000-25,000 loan, which should be enough to cover the extra expenses, medications, and so forth associated with your care and recovery. Be honest with yourself about your financial needs and your present and projected future situation so you don't end up biting off more than you can chew.
Always plan for the worst-case scenario. If you're making $150,000 a year now and you lose your job in three months, mortgages, homeowners insurance, and other similar bills won't wait.
By following this methodology, you can help make sure you've positioned yourself to cover the original loan and set yourself up for financial success and a higher credit score down the line. In addition, following these steps and taking these points into account can help make your application more attractive to lenders, increasing the likelihood of having more lenders vying for your business and putting you in a better negotiating position!
How is the debt to income ratio calculated, and how does it affect the eligibility requirement for a medical loan? –Abdul, San Francisco, CA
At its simplest, your debt-to-income ratio is how much money you owe versus how much money you make. You can calculate this ratio by adding up all your monthly debt and dividing it by your gross (pre-tax) monthly income. Regardless of the loan purpose, just about any personal loans lender will use this formula at some point, along with your other liquid assets such as the contents of your checking account or savings account, to evaluate your credit history and how likely you are to be able to repay the loan. Most major lenders may decline to underwrite a loan if the debt-to-income ratio exceeds 43%. Let's compare two women with similar incomes to see how this might work in practice.
Sarah has a stable job with a gross monthly income of $10,000 and excellent credit. She pays $720 per month on a 15year fixed-rate mortgage refinance for her home, $450 per month for her auto loan payment and full coverage from her car insurers, and $116.67 per month for her home insurance. She has a current student loan refinance program for her private student loans, on which she pays $500 per month. She's also paying credit card debt consolidation loans at a total rate of $375 per month. Finally, she has a Roth IRA to which she contributes $300 per month for retirement planning, health insurance at $400 per month, and a term life insurance policy on which she pays $75 a month because she's young, in good health, and a nonsmoker. Thus, Sarah's debt-to-income ratio would be $2936.67 divided by $10,000, which works out to roughly a 29.37% debt-to-income ratio. Thus, on paper, Sarah's credit profile says she is very likely to be able to handle having another loan to pay. If she has money set aside in savings for emergencies, as well as a stable base balance in her checking account, Sarah is likely to have a large loan option range and will likely qualify for special financing that's subject to credit approval on just about any type of personal loans, such as a home improvement loan with a 30year fixed rate.
Meanwhile, Erica also makes $10,000 a month, but her credit profile is very different than Sarah's. Erica is paying off a heavy medical debt at $750 per month, paying for car insurance at $200 a month, and renting an apartment for $1800 per month. While she doesn't have student loan debt, she does have quite a bit of balance transfer activity from high-interest credit cards to cards with lower interest and cashback, which she's working to pay off at $500 per month. She is also servicing debt for business loans at $800 per month, plus her medical and life insurance, which costs her another $300 per month. Erica's debt-to-income ratio is $4350 divided by $10,000, or 43.5%. While Erica has fair credit, she has no money in savings and no financial cushion for emergencies, which would make her less attractive to mortgage lenders or to get a personal loan for emergency medical costs from major lenders because hard and soft credit checks may suggest she doesn't meet their minimum credit rating. This might mean she needs to consider alternatives to medical loans from a major lender to access a loan for medical expenses if she needs it.
The debt-to-income ratio is only one of the data points affecting your credit score that influence lender ratings during application processing, but it is a very important one. If possible, you may want to see if you can convert any outstanding debts to lower-rate loans for debt consolidation, refinancing existing medical loans for bad credit, or shopping around to compare rates between lenders who might offer lower mortgage rates than you're currently paying. Some companies even offer monthly autopay discounts or a discount for having or buying other products or services, helping you shave small but crucial points off your debt-to-income ratio and making you a more attractive borrower to major lenders.
Of course, you can also use United Medical Credit's easy personal loan calculator to get a sense of how much you can expect to pay—and how much easier it can be to access the medical procedure or dental loans you and your family need, often in as little as one business day!
How do I know I can trust financial calculators to tell me whether I qualify for medical loans or not? –Mercury, Lorain, OH
Whether you're using a savings calculator, an insurance calculator or a refinance calculator, all financial calculators have two major problems.
First, personal finance calculators are only as good as the information they are given. If you tell the calculator that you have a monthly income of $2550 and your actual monthly income is $25,500, or vice versa, that's going to severely impact the results you get. This could leave you thinking your debt-to-income ratio makes it impossible to have your loans refinance even with a good credit score, or contrariwise leave you thinking you're in substantially better financial shape than you actually are. In turn, this erroneous result can impact everything from insurance quotes to your credit rating. It's always a good idea to triple-check your figures to avoid problems later!
Second, a calculator only knows what it's told. As we saw in the example in the answer above, just because you make $10,000 per month doesn't mean you actually have $10,000 in cash money available. Many people who don't bother to learn the basics of how these calculators work get an artificially rosy picture of their credit and financial situation—only to be brought crashing down to earth when the credit report, and the rejection from a lender, comes back.
It's also important to remember that many companies and brokerages offering healthcare financing and medical loan services will look beyond your raw FICO credit score to other factors which can influence the assumed fitness of borrowers to manage loans. United Medical Credit's lender network has ample experience working with borrowers with less than ideal credit to help them access the best personal loans for their needs!
I have health insurance and they said they're refusing to cover a plastic surgery procedure that my doctor says is medically necessary because they're calling it cosmetic surgery. Can they do that, and can United Medical Credit help me? –Jocelyn, Independence, MO
One-way health care insurance companies keep their costs down is by denying claims for treatments and procedures, even if on paper the procedure should be covered and you've already paid the deductibles, passing the medical bills and health care costs on to you, the insured. Generally speaking, it is legal for them to do so, although depending on how the policy is written and the details of the clauses the carrier put in before you signed it, you might be able to get an attorney to help them see the error of their ways. Of course, that's a long-term solution that probably won't be easy and may or may not pan out for you, and hospitals and healthcare providers prefer to be paid promptly—and they're not sending the bills and collection calls to your insurance company, but to your house and place of work!
 Are there any fees and do I need collateral when I apply with United Medical Credit? –Jason, Mesa, AZ
While we can't guarantee our partners will choose to fund all applicants, United Medical Credit and our partner network of healthcare financing lenders pride ourselves on the fact applicants pay no fees to apply, get prequalified or accept competitive interest personal loans. None of our partner lenders charges a closing or origination fee. When our partner lenders issue an offer, they include an easy-to-understand disclosure that clearly spells out the loan repayment term, the APR, and other information you need to choose the right installment loan for you or negotiate for more favorable terms, although most loans our lenders offer have interest rates that are on average competitive with other market products and some of their products' interest rate beat program guidelines from most banks and the US government. Some lenders and certain categories of higher-dollar loans might require some form of collateral, also known as secured loans, but generally, this does not apply as most loans our lender network offers are unsecured personal loans, also called "signature loans." And because you're prequalified immediately, you could be approved for a loan as soon as the next business day after you apply. 
Does it make sense to invest in a medical credit card if I want to improve my good credit score of 660 to over 700, which would put me in the excellent category? –Brianna, Studio City, CA
In some cases, applying for medical credit cards might make sense. Some of the reasons people generally give for getting a healthcare credit card include paying for the bill associated with medical expenses related to things like IVF, egg transfer, and fertility treatments; managing an existing but well-controlled condition while having a little more of a cushion in the estimated household finances; helping to offset expensive treatments with a single monthly payment, or treating it as an investment and getting a bump in one's credit rating by consistently paying overtime. None of these are a bad reason and depending on your actual financial situation, a medical credit card may help give you peace of mind if anything should happen that your health insurance plan won't cover.
However, there are some pitfalls you should be aware of too. Missing just one payment can adversely affect your credit score and undo all the progress you've already made. Even the best medical credit cards often have a high-interest rate attached to them, although some companies sometimes hide this among the fine print of their advertiser disclosure statements, or entice borrowers to ignore how much they're likely to pay by offering a featured zero percent introductory APR for six, twelve or 24 months on approved credit. The catch is, if you don't pay the entire amount by the time the introductory rate expires, you could get whacked with a 20-30% APR on the entire balance later, even if you were just a few payments away from being in the clear.
Another factor that few people seem to know about medical credit cards is that, unlike conventional credit cards that can be used for almost any purpose, they're very limited in what you can and cannot use them for. Some card issuers may allow you to use your medical credit card for dental financing up to a certain amount—but if your card won't even cover the cost of your yearly checkup and cleaning, you'll have to find another way to pay the difference. Some cards can be used for emergency hospital care, but not for routine healthcare, or vice versa, which means they may be completely useless at the time you most need them. Still, others require you to purchase X amount of permitted goods and services over a given time period to continue to qualify for the card; if you don't buy, the card goes bye-bye!
This doesn't mean that having a medical credit card is a bad idea if your financial situation allows it. After all, having access to more ways to deal with the costs of unexpected or emergency medical care is not a bad thing for anyone, especially these days. However, if you want to get a medical credit card, we recommend you take a look at this article from the pros on the editorial team at NerdWallet featuring comprehensive reviews and ratings of the best credit cards for healthcare costs in 2022, broken down by respective category, rewards, ease of use and terms and limitations, so you can select the right card for your and your family's needs.
And if that medical credit card doesn't get you where you want to be, or you find out it won't pay for something that you were sure it would, then United Medical Credit is here to help you access the cash you need to finance your medical care—fast!
In the interest of getting the best loan for yourself, here are a few proactive steps you can take when you receive offers from United Medical Credit's lender partners:
Do your own due diligence. We can vouch for our partner lenders, but it's your money and your decision, so we want to make sure you have all the information to make the right one for yourself and your needs. Check out the NMLS Consumer Access site to verify lenders are properly licensed to conduct business within your state or the USA. Be sure to look up lender reviews by name and by the state through your favorite search engine and do some clicking around, so you can make up your own mind about who you want to do business with.
Compare different offers you receive. If you're offered a low rate for a five-year installment loan but you're more comfortable paying it off in 24 or 36 months at a higher interest rate, it might make more sense for you to go with the shorter term. This will require some calculation, but you may find one company is offering you a slightly higher rate with a shorter term while a different company is offering the same amount at a more favorable rate for an additional six months.
Don't be afraid to ask questions! While United Medical Credit's secure user interface makes getting and reviewing medical loan offers faster, easier, and clearer, you have every right to ask for further clarification or whether the offer one party delivers can be negotiated to more closely align with a better deal from another company.
United Medical Credit and our network of lending partners have won awards for our speed, ease, and ability to help people more conventional lenders wouldn't consider. We don't expect you to take our word for it, though; we're happy to show you the proof if we possibly can, so you can see why we are the leader in overall customer satisfaction for medical loans. Click here to start your application so our innovative, easy lending application system can work to qualify you for the most competitive rates and best medical loans around!