How to Finance IVF Treatments
How to Finance IVF Treatments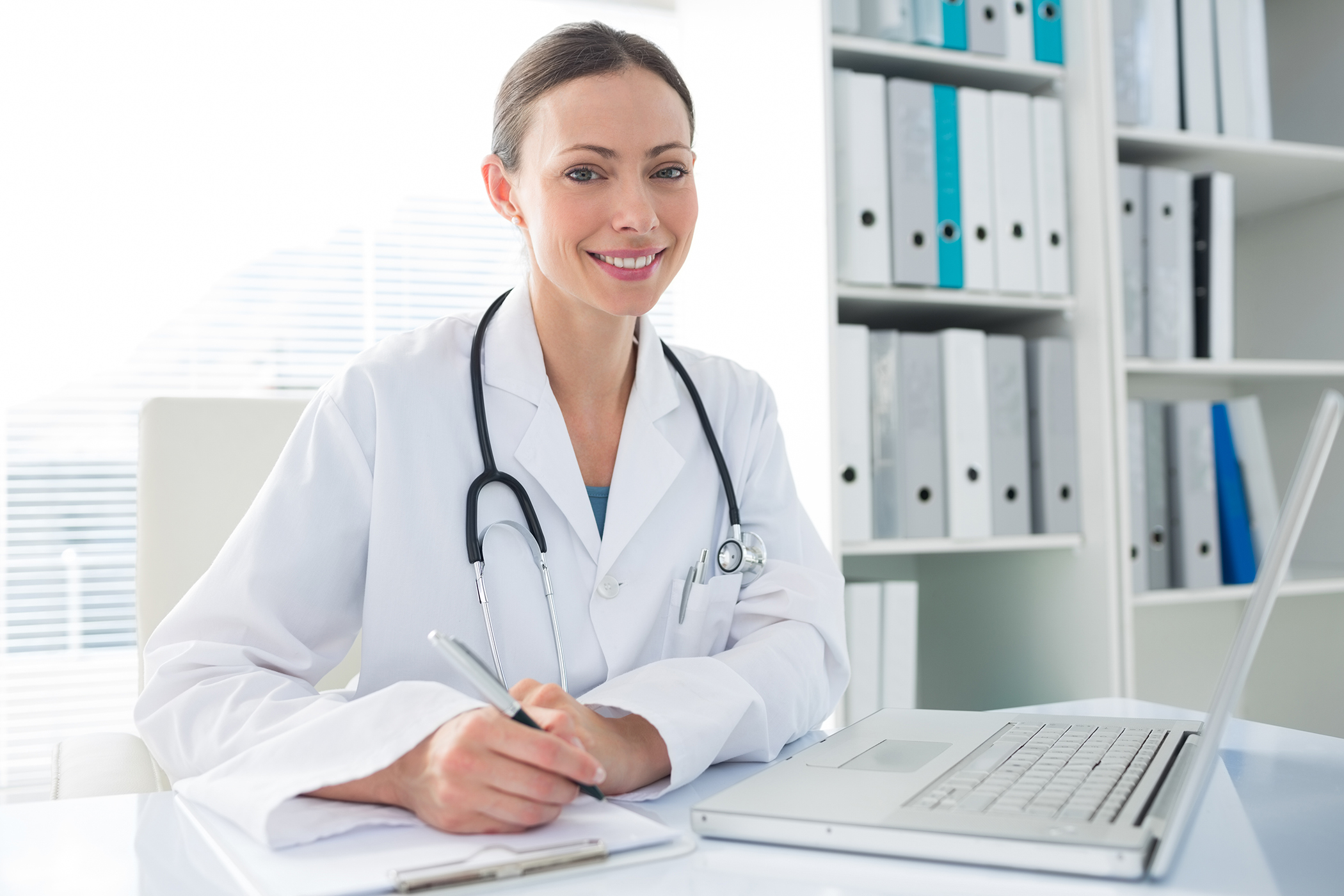 The cost of IVF procedures has long been a hurdle for many prospective parents. Even families with dual income, stable careers, ready cash, and good financial situations may struggle to find an affordable fertility treatment package. In many cases, people leverage their home equity or consider funding options to finance IVF treatments.
The price of IVF also doesn't take into account what fertility clinics charge for other services, such as fertility coaches. Some fertility programs may offer a line of credit, loans for IVF, and other patient resources. Before you accept a personal loan from anyone, be sure to check your rate and make sure the fertility financing program you're working with offers loan amounts that meet your needs, a loan process you can readily understand, and that your fertility medical procedures are specifically included in the plan options.
That's where United Credit comes in. Our easy, fast online loan application process has helped hundreds of couples achieve their dream of parenthood by assisting them to find financing options for IVF and associated procedures.
UC works with lenders that offer financing plans tailored to the financial resources of each family, and we are pleased to have played a role in the most beautiful and magical moment a human can experience: the creation of new life. To make IVF financing a little more understandable, we wanted to address a few common questions we receive from people considering IVF or other fertility and conception procedures.
How much does IVF Cost?
With single IVF treatment costing $12,000 or more, many patients want to know what their total costs will be, if their business or personal health insurance plan will cover any of the cost, and whether they can get fertility loans with affordable monthly payments through reputable channels.
So how much is IVF, exactly, and what factors go into determining the final price? To get an idea of the costs associated with IVF and other assisted reproductive technologies, we sat down with a representative from CARE Fertility to discuss baseline costs and other considerations. Here's what they had to say!
What is the average price of IVF treatments?
Fertility treatment costs vary dramatically depending on a number of factors including individual patient needs, the state of residence, and other clinic-related considerations. In California, the average cost is around $15,000 per cycle, not including the cost of medications. At CARE Fertility, our base IVF treatment package is $12,000 per cycle and includes all of our clinic, surgical and embryology services. Some states have mandated insurance coverage for fertility treatments and some do not. Here in California, only diagnostic testing is required to be covered. However, some insurance and benefits plans do include IVF coverage, so it's always best for the patient to understand both their individual insurance coverage and their state-mandated coverage, so they'll know what is covered.
Which variables impact the available fertility treatment options?
The variables are twofold. One is clinical needs and the other is patient preference. The clinical considerations that could impact treatment costs usually relate to the medications required and any other clinical examinations, testing, or procedures that may be necessary prior to beginning an IVF cycle.
The patient preferences relate more to options that are available to US patients due to the advanced state of the industry in this country. Such options would include pre-implantation genetic testing (PGT-A testing) of embryos, which enable patients to not only ascertain the health and viability of the embryos but also select the gender of the embryos. Another would be patients opting for all-inclusive packages with a clinic that would include all associated medication, testing, and other optional costs.
Which treatments are the most cost-effective and likely to work across a broad spectrum of IVF patients?
IVF is considered the gold standard of fertility treatments when it comes to achieving a successful pregnancy. However, it is not required in all instances and many patients may be suitable candidates for IUI (intrauterine insemination) which has a significantly lower cost (~$2,000). Ultimately, every patient's needs and specific situations are different and it is always advised to speak with a Board Certified Reproductive Endocrinologist to understand individual needs and options.
Can you get IVF financing with bad credit?
Paying for fertility treatment, even with excellent credit, can be difficult. Even with access to these resources and stable careers, some couples may find the expense of in vitro fertilization beyond their financial means. This is where we can help. We connect patients with lending options for loans up to $25,000 to help finance the following procedures, including:
Egg and Sperm Freezing
Infertility Treatment
Zygote Intrafallopian Transfer
In-Vitro Fertilization (IVF)
Intrauterine insemination (IUI)
Artificial insemination (AI)
Fertility Drugs
Surrogacy
Will My Health Insurance Plan Pay For IVF?
Only 15 states currently require health insurance companies to cover some of the cost of fertility treatments such as IVF procedures, but even these insurance plans do not cover all procedures or costs associated with IVF treatments. The insurance industry works on the concept of "shared risk," in which the coverage costs are spread among the entire pool of people the carrier covers. Many an insurance carrier's board of directors believes, at least in policy, that it is "unfair" to ask the coverage pool to assume the cost of fertility medical intervention–even though in many cases they would at least partially cover checkups, prenatal care and pre- and postpartum care for both mother and child when the baby was conceived naturally. This leaves patients at the mercy of exorbitant loan rates or in some cases, they may be forced to attempt to finance IVF treatments out of their own resources.
What is the difference between an IVF grant and an IVF loan?
The difference between an IVF grant and an IVF loan is that an IVF grant does not have to be paid back. However, generally, there are only a few options patients have for IVF grants, whereas many patients can apply for IVF loans through United Credit's network of lenders.
IVF grants tend to be very restrictive with who may access them, when, where and how the funds may be used, the actual amount of the grant and other factors. This, in turn, forces many people who receive grants to consider alternative funding sources over and above the grant—even assuming a single round of IVF proves to be successful. Although some fertility providers offer a successful program that builds in refund programs for patients who fail to conceive, it is important to read the terms of the treatment financing program carefully and make sure you fully understand and can comply with those terms.
If I finance IVF, can it be paid in installments?
Yes. For patients with an infertility diagnosis, IVF financing can help them start building their family with a payment plan that fits their budget. Finding an IVF loan for the procedure, donor eggs, and other treatment options beginbegins with filling out United Credit's online application. IVF treatment financing helps patients, including those with bad credit, achieve their family goals without draining their savings account.
United Credit Can Help Make Affording Fertility Treatments Easier!
Family planning is something we take personally. United Credit partners with thousands of businesses across the country, including fertility specialists as well as private adoption agencies who can help you grow your family. Apply for financing in minutes and see how together, we do more.
Secure fertility treatment financing from $500 to $25,000*
Simple, fast online application
Affordable monthly payments
No prepayment penalty
Competitive interest rates, including Promotional Financing offers**
If you're considering starting or expanding your family, your bank account shouldn't be an obstacle to becoming a loving parent. Thanks to our lending partner network, United Credit can connect you with financing options for a variety of fertility procedures, treatments, and options.  Start an easy online application today!
*Some applicants may qualify for more. Actual loan amount and terms dependent on credit usage and history.
**Promotional Financing availability and terms vary. Programs may accrue interest during life of the loan, which is payable if loan is not paid in full by promotional period.