How to Finance Plastic Surgery with Less-than-Perfect Credit [12 Options]
How to Finance Plastic Surgery with Less-than-Perfect Credit [12 Options]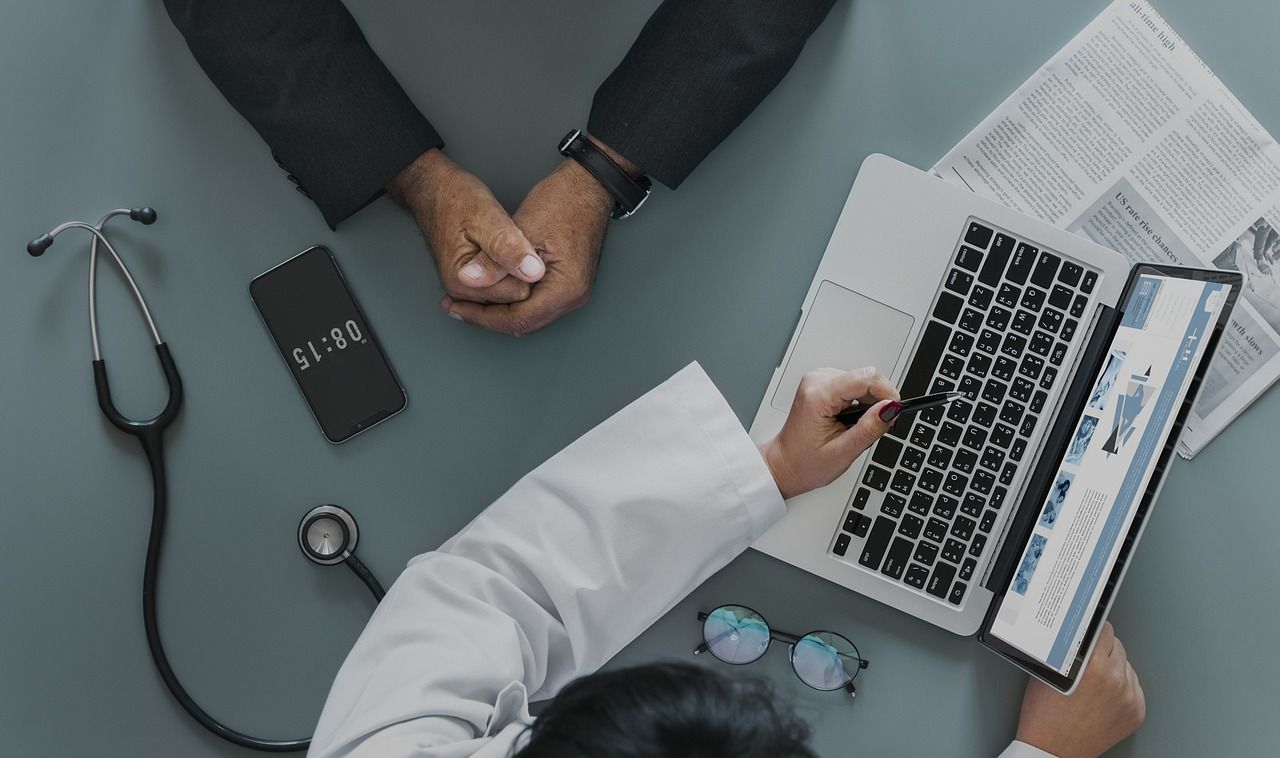 Medical practitioners performed over 15.6 million cosmetic procedures in the United States in 2020, even with the pandemic slump. Plastic surgery financing continues to be a trending topic. People want to look good and be proud of their bodies. They want to cover up scars from accidents, operations, and cancer treatments, and are willing to pay a premium for it. Americans spent more than $14.6 billion on cosmetic and plastic surgery procedures in 2021.
The story is different for credit-challenged people, i.e., those with FICO scores below 550. Cosmetic and plastic surgeries are expensive, and people with less-than-perfect credit struggle to get financing to undergo the procedures they want or need. However, there is hope. When seeking how to get plastic surgery financing with bad credit, consider these 12 brilliant options.
1. Health Insurance
If you have health insurance, you may not need to pay the total cost of the surgery from your pocket. As long as the procedure you seek is medically justifiable, insurance may cover most, if not all, of it. Insurance may cover a nose job to correct breathing difficulty, eyelid surgery for victims of fires or accidents, breast reduction surgery to ease severe back pain, for example.
However, insurance doesn't typically cover cosmetic procedures performed primarily to improve one's appearance or boost self-confidence.
2. A 401(k) Loan
For those contributing to an employer-sponsored retirement account, a 401(k) loan is one way to finance plastic surgery. This loan is one of the few options with manageable interest rates for credit-challenged individuals.
Similar to using health insurance to cover the cost of a procedure, you may not be able to get a 401(k) loan for purely elective cosmetic procedures. If you require surgery to correct a congenital disability, a genetic anomaly, or a disfigurement caused by a disease or an accident, check your plan documents or reach out to your retirement account administrator to get details about your account's available loans.
3. Home Equity Loan
Homeowners with accumulated equity may be able to take out a second mortgage on their property. The most significant consideration for creditors is collateral rather than the applicant's credit. If you can leverage your home as collateral, your credit may not be much of a hindrance.
Home equity loans generally have fair interest rates, and you can use the loan for either medically necessary or elective plastic and cosmetic surgeries. Please note that if you default on loan payments, you risk losing your home.
4. Personal Loans
Some local banks and credit unions offer loans to borrowers with less-than-perfect credit, and you can use the loan for any purpose. The creditors cover their risk by charging fixed interest rates as high as 36%, depending on the applicant's credit. Credit unions only give out personal loans to members.
Personal loans often have long repayment schedules. While this reduces your monthly payments, it may take over five years to repay the loan. In the end, you'll pay over double the original loan amount.
5. Hospital Payment Plans
When searching for how to get plastic surgery financing with bad credit, consider inquiring with your medical provider. Some hospitals and outpatient surgery facilities offer patient payment plans, allowing you to put down an initial lump sum, then pay off the rest of your bill over time. However, facilities offering this option are limited, and most require a good credit score. Applicants with less-than-perfect credit often need to put down additional collateral and agree to higher interest rates on the loans.
6. Online Lenders
Hundreds of online lenders offer loans to applicants with less-than-perfect credit. However, loan amounts tend to be smaller, and the loan terms are often unfair, if not exploitative, to the borrower. Payday loans are the most common, but these have astronomical fees and interest rates, on average, between 100 – 350%.
You can use these general-purpose loans for either medically necessary or elective plastic and cosmetic surgeries. However, making payments on time and paying off the balance as agreed is imperative. Failure to do so comes with steep penalties and more damage to your credit.
7. United Credit
United Credit provides a breath of fresh air to people with less-than-perfect credit seeking financing for virtually all cosmetic and plastic surgery procedures. These include facelifts, facial reconstructive surgery, liposuction, nose surgeries, breast augmentation or reductions, hair restoration, and many more. Because United Credit works with multiple lenders, applicants have many loan terms from which to choose. United Credit financial partners offer loans up to $25,000* with competitive interest rates and affordable monthly payments**.
8. Medical Credit Card
One of the ways to finance plastic surgery is with a medical credit card. These cards are created to help pay for medical bills and usually come with special financing offers during a certain introductory period. For example, some medical credit card providers offer a 0% annual percentage rate (APR) if you pay off your balance within 6 to 24 months.
Most medical providers, including cosmetic surgeons, accept these cards. However, take caution when using them, as they can come with high APRs if you fail to adhere to the specified payment plan. If you still have a balance after the 0% APR period, interest can be high, and you can be charged deferred interest from the original purchase date.
9. Installment Loans
Consider an installment loan if you're wondering how to get plastic surgery financing with bad credit. These loans are similar to personal loans, except they come with specific repayment terms. Payments are typically the same throughout the loan, occurring weekly, bi-weekly, or monthly. These loans can have fixed or adjustable interest rates and may be collateralized or non-collateralized.
It's important to note that most lenders consider your credit score, income, debt, and bank account transactions before approving an installment loan. If you don't make a payment on time, it can hurt your credit score, and you could lose the collateral you put up to get the loan.
10. Personal Credit Card
Medical providers typically accept personal credit cards for elective procedures. You can use a low-interest credit card or apply for a new one. However, credit cards can come with high-interest rates, so select an option with a reasonable rate.
Consider applying for a credit card with a 0% APR offer. These cards allow you to split the cost of the procedure into monthly payments without interest as long as you pay the amount in full within a certain period. If you can't secure a 0% APR card, you risk paying more for the procedure. A significant expense on your credit card can also further damage your credit score.
11. Personal Savings
When learning how to get plastic surgery financing with bad credit, some options come with additional costs. For example, loans, payment plans, and credit card purchases have interest rates, fees, and penalties. To avoid these risks, you can use your personal funds at the bank.
If you don't have money in your account, you can implement a budgeting plan to help you save for your goal. You could open a bank account to save money for the surgery and set up automatic monthly transfers. Creating a budget allows you to assess your spending habits and financial goals without worrying about accumulating debt or interest.
12. A Loan from Family and Friends
Getting a loan with reasonable interest rates can take time and effort when you have less-than-perfect credit. If you can't secure credit elsewhere, consider borrowing from family and friends. However, this option can jeopardize your close relationships if you don't meet the terms. If you have family members or friends willing to loan you money, set specific terms and put them in writing to avoid negative repercussions.
Explore Your Financing Options with United Credit
Less-than-perfect credit is not an absolute hindrance to getting the cosmetic procedure you want. When seeking how to get plastic surgery financing with bad credit, rely on UC. We have established partnerships with the industry's best lender network, giving you access to competitive cosmetic and plastic surgery financing options that fit your budget. Apply today!
*Some applicants may qualify for more. Actual loan amount and terms dependent on credit usage and history.
**Promotional Financing availability and terms vary. Programs may accrue interest during life of the loan, which is payable if loan is not paid in full by promotional period.