Patient Financing for Healthcare Providers
Patient Financing for Healthcare Providers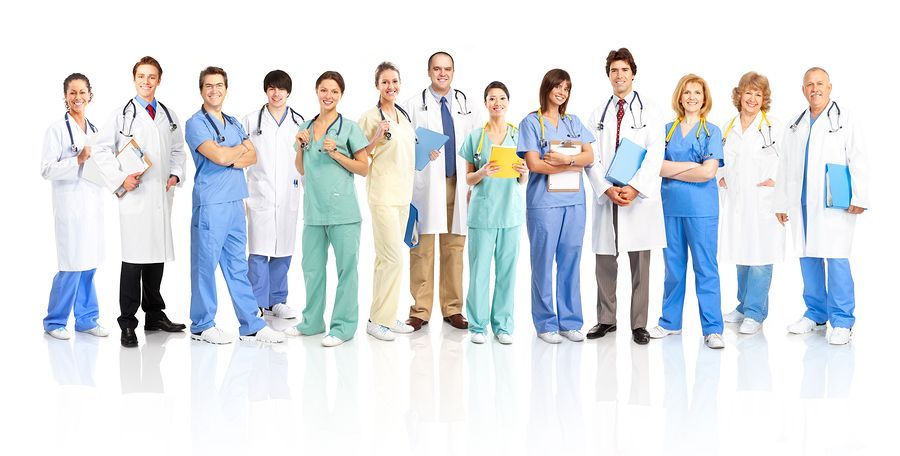 Today's healthcare landscape poses financial challenges for most Americans. Recent data reveals that about half of US adults struggle to afford healthcare costs. Patient financing for providers addresses this concern by offering individuals a convenient way to pay for their medical expenses. Discover how patient financing can transform your practice and help serve those seeking your care.
What Is Patient Financing for Providers?
Patient financing for providers allows patients to pay their medical expenses over time. Financing medical services can come in different forms, such as a customized payment plan with a specified interest rate. In this arrangement, a third-party provider acts as a lender for the amount owed by the patient.
Patient financing services help qualified clients fund treatments that traditional insurance may not cover fully, if at all. Financing services also assist healthcare providers by ensuring they get paid promptly, reducing delays and hassles with payment plans, personal financing, and collections actions.
United Credit is proud to be your partner and support your business growth through a financing option that helps consumers get the services and products they need.
We have relationships with multiple lenders, which means we have a variety of financing options to serve a wide variety of your customers. Our team is here to support you and your business every step of the way so you can focus on what matters most: your customers.
Benefits of Patient Financing for Providers
Patient financing can help your healthcare practice bridge the gap between quality medical care and its accessibility to patients, all while improving the financial stability of your organization. Here are the top benefits of patient financing for providers.
1. Empowers Patients
An estimated 79 million Americans struggle with medical bills or debt. Unfortunately, individuals struggling to afford health services will likely choose to forego care due to a lack of financial resources. By incorporating patient financing into your services, you can make healthcare more accessible through affordable payment plans. With financing options, patients don't need to wait for treatments and are empowered to seek medical care when they need it.
2. Improves Patient Satisfaction
Third-party financing partners utilize the industry's newest technologies to take charge of payment tracking and collection, improving productivity and streamlining your operations. As a result, your institution can focus on quality patient care. Affordable financing options also remove the stress of unexpected medical expenses for your patients. With better care, accessible financing options, and improved billing processes, patient satisfaction increases over time.
3. Increases Revenue
Patient financing for providers can grow the customer base of a healthcare practice by making services more affordable for patients. You can offer patients another avenue to finance the treatments they want and need without worrying about covering your bill. This option positions you as an advocate for your patient's health and well-being. You'll drive patient loyalty and keep them returning to you for more procedures and treatments, building your reputation and word-of-mouth brand ambassadorship from your patients. As your customer base grows, so does your revenue as a healthcare provider.
4. Creates Competitive Advantage 
Having more financing options can set your practice apart from other providers. Patients will always choose a healthcare institution that empowers them to get the care they need over a provider who expects them to pay in one lump sum. As a result, you develop a competitive edge and encourage patients to choose your services every time.
5. Helps Achieve Better Financial Stability
Patient financing for healthcare providers can help keep cash flow consistent for your practice. Many patient financing companies offer ACH and direct-deposit services to enrolled providers, minimizing wait times for payment and assuring full payment for patients' scheduled procedures before surgery. Financing reduces strain on providers' bank accounts and office staff because medical financing companies assume the entire loan risk. It also means that your in-house team won't spend energy and resources collecting patient payments.
6. Reduces Costs and Administrative Burden
In-house financing can be a costly and time-consuming process. It entails hiring employees, training them to handle medical financing, and maintaining the seamless functionality of these processes. Partnering with a third-party financing provider can reduce these burdens by delegating part of bill payment and collection to them. Tailored-fit financing solutions for patients also increase the likelihood of making timely payments, reducing the hassle of dealing with potentially problematic accounts.
Why Partner with United Credit?
United Credit serves over 5,000 merchants like you, across both specialty healthcare and retail. Here are the top advantages of working with UC.
1. Offers Fast & Reliable Services 
We offer fast, free enrollment, simple terms on payouts, and financing with no hassles. Because we base our decisions on clients' creditworthiness and not their medical condition, you don't have to worry about an insurance company declining to pay for a procedure you've already performed. We also allow you and your patients to bypass the roadblock of the strict guidelines many insurance carriers have in place concerning what is and is not classified as elective surgery.
2. Established Reputation in the Industry 
At UC, we base our reputation on fast service to patients and healthcare providers, and we have Yelp! and Google reviews to prove it. Building a reputation like that doesn't happen overnight, and we work just as hard to keep our subscriber providers happy as we do the patients who rely on our medical financing.
3. Easy, online gateway to consumer financing
Growing with you. 
In September 2022, United Medical Credit became United Credit. Along with our new name, our company expanded to serve not only specialty healthcare practices but also retail businesses.
Better financing. 
You can gain 30% – 40% more approvals over other standard consumer financing programs*, thanks to our expanded loan options for consumers with prime or even less-than-perfect credit.
Faster service. 
Our upgraded Merchant Portal is the digital on-demand financing center with real-time reporting on loan status, no paper forms, and expedited disbursements – meaning you get paid faster.
Transform Your Healthcare Practice Today
Financial issues shouldn't stand in the way of your patients getting the care they need, want, and deserve, and they shouldn't be a bar to you getting compensated for your knowledge and skill. Patient financing for providers allows you to make healthcare more accessible and convenient for clients while growing your bottom line. Enroll today to discover how UC's financing solutions can transform your practice.
*This is an average based on merchant data. Actual approval rates may vary.