A Guide to the Benefits and Risks of IVF Treatment
Understanding the Benefits and Risks of IVF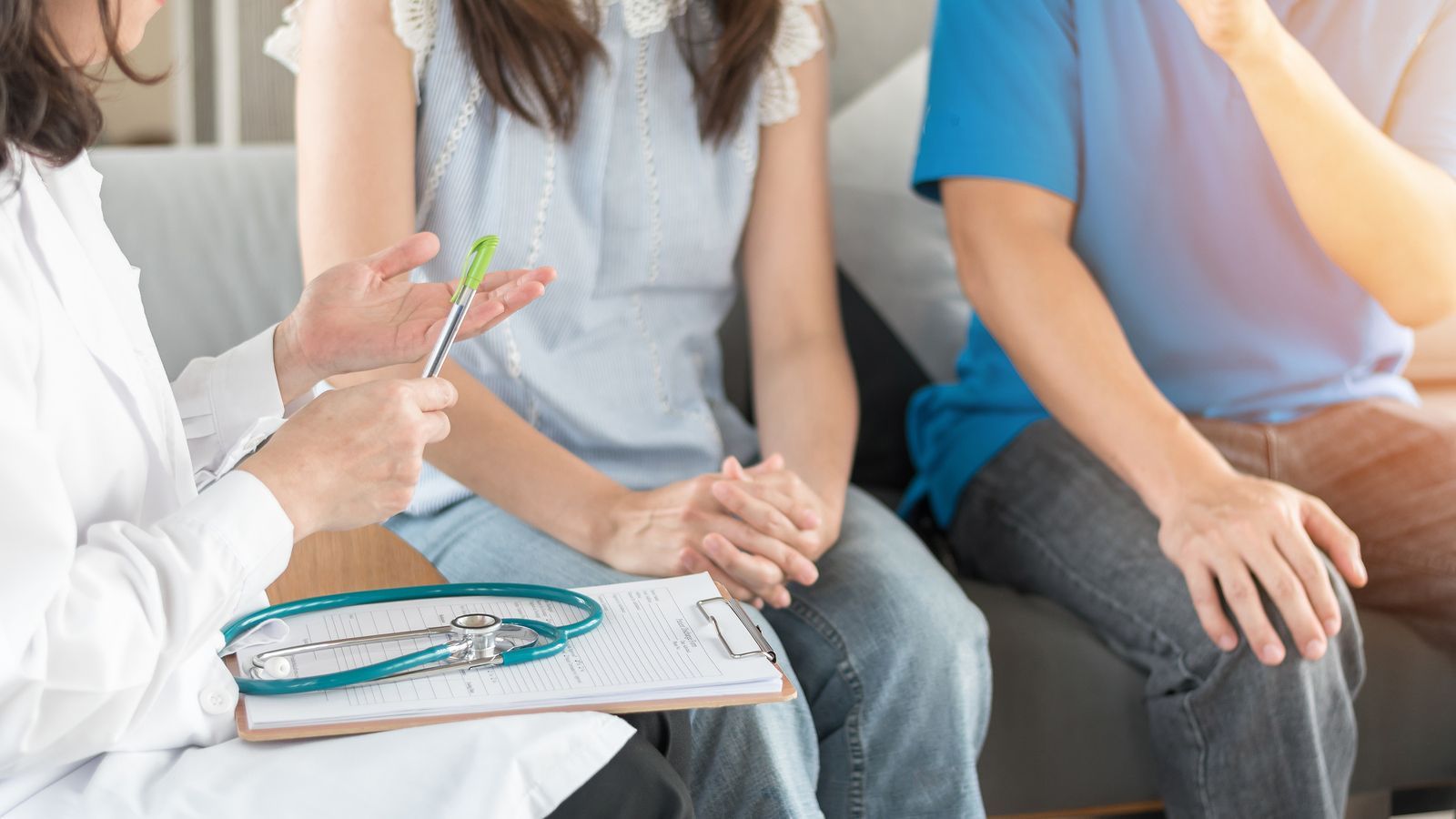 A while back, we shared some basic information on in-vitro fertilization or IVF. Today, we are going to probe deeper into this popular solution to infertility with a brief guide so you can understand the benefits and risks of IVF. For many individuals, being a parent is a life-changing experience, but some illnesses and disorders make it difficult for couples to conceive and start raising their families. Thanks to biotechnological advances, we have improved in vitro fertilization (IVF) to help people on their path to parenthood.
The abundance of information available online can be confusing and overwhelming for people thinking about this procedure, especially as IVF and its supporting technologies continue to advance. To help, we've created this guide that outlines the benefits and risks of IVF treatment and answers your most frequently asked questions about this procedure.
What is IVF
In vitro fertilization (IVF) is a form of assisted reproductive technology where mature eggs are retrieved from the ovaries and fertilized by sperm in a lab. After fertilization, the eggs (now called embryos) are transferred to the uterus one at a time, starting with the embryo with the highest grade. The chances of successful conception using IVF depend on several factors, such as age, sperm quality, and the cause of infertility. Of course, IVF is ideally done with the couple's own eggs and sperm but for those who are sterile and are unable to produce healthy eggs, donor eggs, sperm or embryos are common options. Like most medical procedures, it comes with pros and cons. Let's explore the benefits and risks of IVF treatment below.
Advantages of IVF
IVF can increase patients' chances of conceiving and having a healthy pregnancy and childbirth. Here are the top advantages of IVF.
High Success Rate: IVF uses advanced technology designed to increase the chances of pregnancy. It only requires one sperm cell for each egg, making successful fertilization possible even in severe male infertility cases. IVF has a higher success rate than other treatment options, and this rate is getting higher as technology continues to improve.
Timeline Control: IVF gives patients more control over their pregnancy journey. Through cryopreservation, eggs or embryos can be frozen and preserved for future use, allowing you to choose the specific timeline when you're ready to be pregnant.
Increased Chance of Having A Healthy Baby: IVF utilizes preimplantation genetic testing (PGT) to determine the genetic viability of embryos, increasing the chances of patients having a healthy baby and safer pregnancy.
Risks Associated with IVF
While modern advances lead to increased IVF success, it is still essential to be aware of its potential risks before undergoing treatment.
Side Effects: Women can experience mild to severe side effects when taking medication and undergoing IVF treatment. These can include nausea, headaches, constipation, mood swings, and hot flashes. IVF can also lead to ectopic pregnancy, multiple births, and a rare complication called ovarian hyperstimulation syndrome (OHSS).
Emotional Stress: IVF is a multi-stage process, which means aspiring individuals and couples must wait to see if the current stage is successful before they can proceed to the next. Some stages may require repetition, which can be emotionally stressful. The time commitment required can also lead to disruption in social activities, work, and time for family.
Financial Strain: The cost of a single IVF treatment cycle can range from $15,000 to $30,000, depending on the patient's individual needs. Most health insurance companies do not cover IVF in their policies. As a result, couples can find themselves financially strained due to the procedure.
Frequently Asked Questions About the Benefits and Risks of IVF
Now that we've reviewed the benefits and risks of IVF treatment let's answer some of the most common questions about the topic.