Why an IVF Due Date Calculator Is Important
Why an IVF Due Date Calculator Is Important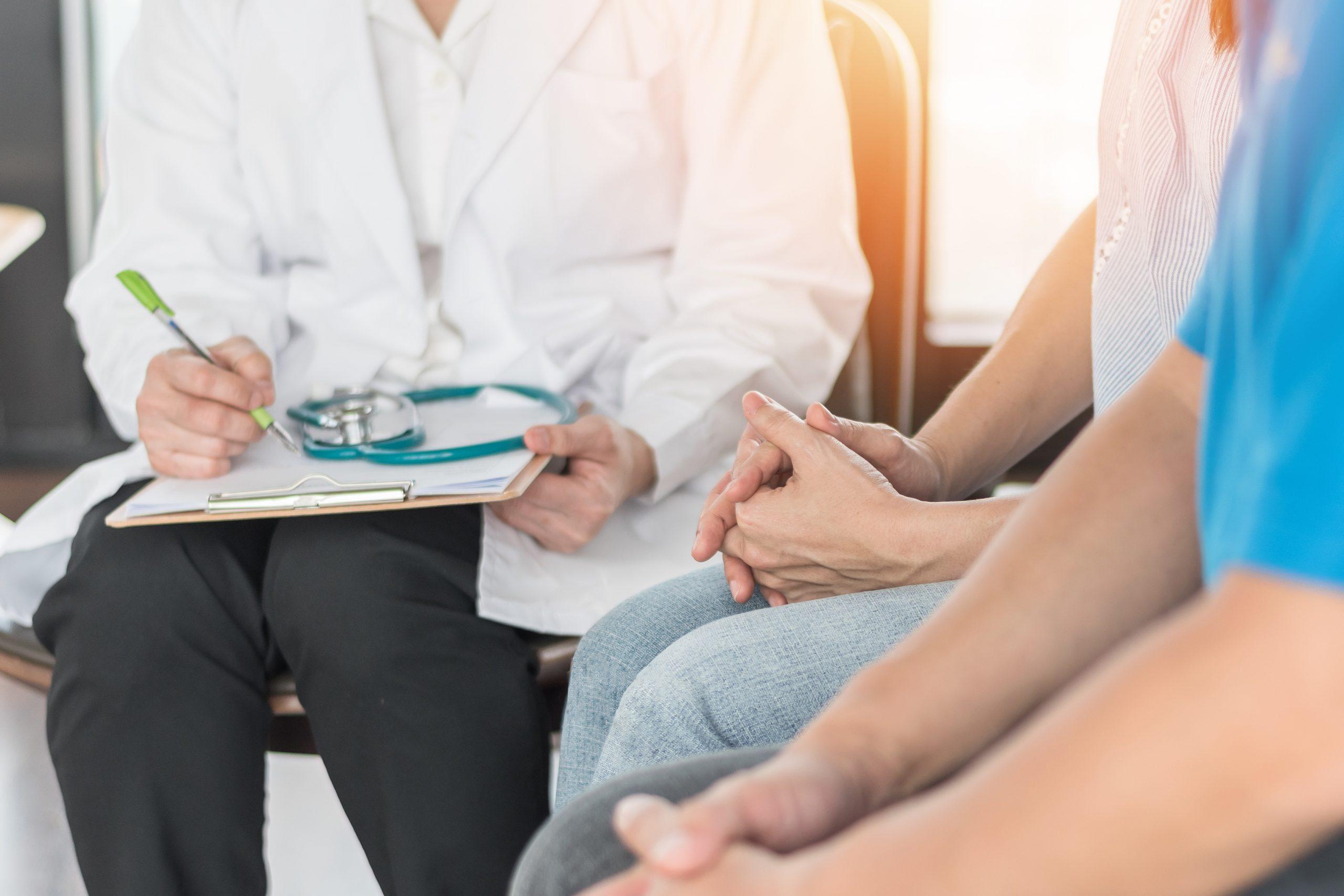 Since its introduction in 1978, in vitro fertilization (IVF) treatment has helped many people experiencing difficulty conceiving. The first woman to conceive a child by IVF was Lesley Brown, and since then, countless women who have undergone this procedure have become mothers of healthy babies. This procedure has an overall birth rate of around 55% for women under 35 or women using fresh embryos from donor eggs.
The History of IVF
In the 1890s, Dr. Walter Heape of Cambridge, UK, transplanted a fertilized ovum into a rabbit. The medical establishment worked on the issue for roughly another 40 years before the next major breakthrough, which replicated Heape's success using deer. Author Aldous Huxley viewed this development with some alarm, causing him to write about IVF fictionally in his landmark novel Brave New World.
Few seriously considered IVF treatments in humans until 1934, when two Harvard researchers published a paper suggesting its viability. In 1948, John Rock and Miriam Menken initiated the first practical experiments concerning human IVF. Nearly a decade later, Dr. M.C. Chang achieved the first live birth in a rabbit using IVF techniques.
Although the first IVF human pregnancy occurred in Australia in 1973, this inaugural attempt ended in a miscarriage. It was not until July 1978 that Louise Joy Brown was born, proving IVF as a feasible solution and effectively securing her place in history.
Medical techniques and capabilities have improved through the years, along with the prognosis and viability of IVF. New chemicals and methodologies, coupled with discoveries about how unfertilized and fertilized ova behave in the human body and IVF culture media, have made this method of conception more effective and efficient.
A Popular Alternative
IVF success stories are present worldwide, and the vast strides in obstetrics, gynecology, and genetics have made such stories even more commonplace. IVF financing is becoming more available.
With nearly 12,000 healthy IVF births reported in the UK alone each year, it's clear that this procedure is highly utilized. Genetic testing is one of many modern techniques for determining how effective IVF will be in a given situation. Tests ensure the ovum and mother are compatible, providing the best chance for pregnancies to thrive, and screen for potential problems, including breast cancer or Down Syndrome.
How to Prepare for IVF
IVF treatments can be both emotionally and physically demanding. It's helpful to learn how to prepare your body for IVF, taking steps to maximize your chances of a successful pregnancy.
1. Get Healthy
You want to be as healthy as possible when going into your IVF cycle. Improving your health may include incorporating regular exercise into your lifestyle. Walking, swimming, doing yoga, and participating in other moderate activities before, during, and after pregnancy can increase your chances of getting pregnant. Additionally, these habits contribute to a more comfortable pregnancy and help you recover after giving birth.
You should also eat a diet rich in lean proteins, whole grains, fiber, dark green leafy vegetables, whole fruits, and other healthy options. Be sure to drink plenty of water to keep your body hydrated.
2. Stop Unhealthy Behavior
Quit smoking and drinking alcohol at least three months before your IVF cycle begins. Smoking and drinking decrease your ovarian reserve and negatively affect egg quality. These habits also reduce the thickness of your endometrial lining, thus lowering your chances of getting pregnant.
Reduce caffeine intake and limit foods high in salt, sugar, and trans fats. Eliminating harmful habits can help you achieve the best results from IVF treatments.
3. Take Prenatal Vitamins
High-quality eggs are the most vital component of a successful IVF cycle. Improve your chances with prenatal vitamins and fertility-enhancing supplements.
Talk to your doctor or pharmacist about high-quality prenatal vitamins that can help your baby stay healthy from the moment of conception. Your fertility doctor can also talk to you about multivitamins that provide a natural boost, helping women to prepare for treatments.
4. Get Educated
If you research how to mentally prepare for IVF, you'll find that most of your fear and anxiety stem from uncertainty about the process. Once you know what to expect, including any potential side effects, you'll feel more empowered, which helps reduce your fear of the unknown.
Calculating Your Due Date
Aside from the obvious clinical nature of IVF, the primary difference between natural conception and IVF is the ability to predict your child's due date more accurately. None of the techniques available for calculating the "actual" due date are infallible. Still, IVF is more reliable and a tremendous help to parents everywhere, allowing for simplified budgeting and planning for a new arrival.
An IVF Due Date Calculator
An IVF due date calculator is helpful if you have infertility issues or conception difficulties in your medical history. The last date of your menstrual period is still the most common means of determining the due date, but it may also be the least accurate for those undergoing IVF.
Due to the nature of the procedure, the following methods for estimating due dates are far more precise than relying on the menstrual cycle method. These methods use the:
Date of insemination, ova removal, or IVF transfer date: These are probably the most accurate dates to use for a viable fetus. Doctors can state with absolute certainty when the egg cell was fertilized, but cannot guarantee that the fertilized ovum will "take" in the uterus.
Three-day embryo transfer date: The embryo transfer date is as certain as the date of insemination but also shares the uncertainty of whether the ovum will take. The embryo transfer date method has the advantage of assuring a viable fetus.
Five-day blastocyte transfer date: This is similar to the three-day embryo transfer date, but in this case, the fertilized ovum has already undergone mitosis, or cell division, making this the surest way of verifying the viability of the fetus.
The mother's body has the final say on the baby's delivery. But by using all of these methods in tandem with the menstrual period method, expectant parents can obtain an "optimal window" for likely delivery.
Fetal development is not one-size-fits-all, but an IVF due date calculator offers another way to plan for your new baby's arrival! Weekly planning during pregnancy can be an exciting and rewarding experience for soon-to-be new parents.
What Is the Difference Between Gestational Age and Fetal Age?
Gestational age is based on the first day of the last menstrual period. It includes approximately two weeks when the mother was not pregnant. Fetal age is the actual age of the fetus, beginning with the date of conception.
A pregnancy due date calculator helps you keep track of your pregnancy week by week. A pregnancy wheel is another tool for tracking your pregnancy each week, estimating gestational age using the last menstrual cycle method (not the conception date).
Can You Finance IVF?
Fertility patients often face steep costs. The average cost for one IVF treatment cycle is between $12,000 and $14,000. The procedure has an overall birth rate of around 55% for women under 35 using their own eggs, or for women of other ages using fresh embryos from donor eggs. Fertility treatments easily run into the tens of thousands, especially for those using egg donors, as this addition increases the cost.
The cost doesn't have to restrict those who want to become parents through IVF. Financing options are available for IVF treatment.
IVF Financing Options
Those considering how to prepare for IVF may wonder how they can finance the treatment. Explore some of the financing options below.
IVF Grants
IVF grants are available to individuals who meet specific criteria, such as those who are members of the military or LGBTQIA+ community. This type of grant doesn't usually require repayment.
IVF Loans
Another option is to take out a loan to pay for IVF. Fertility patients who receive an IVF loan can repay the loan with monthly payments that fit their budget. Medical financing is available for fertility patients with varying credit scores and financial histories.
According to The American College of Obstetricians and Gynecologists, the chance of getting pregnant starts to decline at 30 years of age. A payment plan can jumpstart your IVF journey earlier and potentially lead to better success rates.
Can IVF Be Paid in Installments?
Yes, fertility treatments can be paid off in monthly installments. Financing allows you to pay a deposit upfront and then pay toward the remaining balance each month throughout your IVF journey.
Fertility clinics help estimate your IVF costs, depending on whether you're using your eggs or donor embryos. Egg donation often incurs higher costs, especially if multiple IVF cycles are needed.
What Are Things to Consider When Looking at Your IVF Cost?
Your estimate should take the following factors into account:
Fertility tests
Mock embryo transfer
Ultrasounds and other scans
Blood work
Prenatal tests
Freezing embryos/storage fees
Other costs include fertility drugs, such as human chorionic gonadotropin, and subsequent pregnancy tests. Each case will vary based on factors like using IVF with your eggs versus donor embryos and the costs that come with egg donation.
This guide can help you prepare your body for IVF as you start this journey. If you have questions about financing options or would like to apply for a loan to pay for this treatment, visit United Credit's Fertility Financing page.