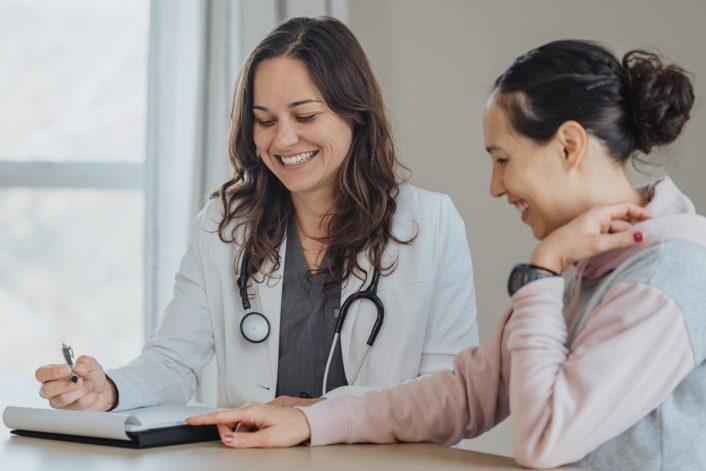 How Can I Get Medical Procedure Financing?
Medical procedure financing helps patients get the surgical procedures they need today without waiting. Health insurance companies do not cover many medical procedures, such as cosmetic surgery, LASIK surgery, breast augmentation, and other "elective" procedures.
However, you don't need to let that stop you from enjoying perfect vision or a more youthful look. With a medical loan, you can pay for a procedure without going into credit card debt or relying on your medical providers' financing options.
You can do this through something known as "medical procedure financing." Read on to learn more.
What Is Medical Financing?
Medical financing is the process of securing a personal loan to cover medical-related expenses. People use medical procedure financing to pay for both planned and unplanned medical treatments.
Patients also rely on financing to cover related medical expenses, such as prescriptions, copayments, deductibles, and even medical debt consolidation.
United Credit has an extensive network of lenders that allows us to help patients from all financial backgrounds. Whether you have a less-than-perfect credit score or excellent credit, United Credit can help you pair with a lender and take out a loan with affordable monthly payments. Our years of experience let us offer medical financing solutions for patients with subprime credit, and we can help you apply with a co-signer so you can get the best rates on your medical loan.
The Benefits of Medical Procedure Financing
If you need a medical procedure, you have options on how you finance it. Medical procedure financing is an excellent way to get the surgery you need right away.
Many benefits exist, including:
Fast Funding
With medical procedure financing, you can often receive funding far faster than you would otherwise. For example, you won't need to wait until you've saved enough money to cover the procedure on your own. You also won't need to wait for your health insurance provider to determine if a procedure is covered.
Variety of Loan Terms
We work with a diverse lending partner network, and you may qualify for loans from various lenders. As a result, you'll have the power to choose between different repayment terms and interest rates, so you can find the loan that suits you best. Plus, you may qualify for better terms or interest rates depending on your credit score, among other factors.
Cheaper Than a Credit Card
Using a credit card to pay for medical procedures can get expensive quickly. Credit cards commonly have high interest rates, potentially leaving you on the hook for far more than your initial procedure cost. Interest rates and fees can also make it difficult to pay off the deficit, which can cause your debt to snowball out of control.
Poor Credit Doesn't Necessarily Bar You from Financing
Securing a loan can be a challenge if you have poor credit. Fortunately, United Credit works with a diverse group of lenders to make it easier for consumers to potentially qualify for medical procedure financing. You can also apply for financing with a co-signer, which may improve your approval odds. Once you've reviewed all of your financing options, you'll be able to choose the loan term that works best for you.
FAQ ON PATIENT FINANCING: COMMON MEDICAL FINANCING QUESTIONS PATIENTS ASK 
What Credit Score Is Needed for Medical Financing?
Every lender has its own credit score requirements and underwriting practices, which take many factors into consideration in addition to FICO. You can get your credit score from any major credit bureau, although your score may vary from credit bureau to credit bureau. This is because each bureau uses its own rating scale.
You can request your report from the major credit bureaus and compare their profile with your credit history. It's a good idea to dispute any incorrect items in your history before using United Credit's online application to apply for patient financing.
How Can I Get a Medical Loan for Surgery?
United Credit can help match patients with medical loans for surgical procedures. While an excellent credit score provides more options when it comes to loan amounts and loan terms, patients of all credit backgrounds can qualify for a medical loan for procedures.
A medical loan can pay for procedures that health insurance companies do not cover, such as in vitro fertilization (IVF) or other fertility treatments, LASIK eye surgery, weight loss surgery, and plastic surgery, as well as associated medical costs.
How Can I Get a Medical Loan with Bad Credit?
A medical loan can help patients receive the treatments they need today without waiting. Medical loans can have a lower interest rate than medical credit cards, which often have a grace period for repayment, but then the interest rate can skyrocket.
Many patients prefer to borrow money for medical care rather than drain their savings accounts. A co-signer may help patients with bad credit qualify for a line of credit to pay for medical care that is not covered by their health insurance through our lending partners. United Credit has years of experience working with patients of all financial backgrounds.
How Do I Apply for a Medical Loan?
It's easy to apply online through United Credit to get a loan for medical expenses. You will need some basic financial information to get started, such as your income and desired loan amount. You will be matched with a lender in United Credit's network based on your credit history.
Next, you can compare medical loans and decide on the best fit. United Credit can help you select a loan with affordable monthly payments and work out a loan term with a payment plan that is right for your unique financial situation. Apply here now.
Can You Pay for Surgery in Installments?
With loan funds from a lender in United Credit's network, patients can pay for surgery, and other healthcare needs upfront. Many patients want to avoid credit card debt, high-interest rates, and late fees. Types of financing vary from clinic to clinic, and patients with less-than- perfect credit may not qualify for all or any of these options. With United Credit's network of lenders, you can apply quickly online and transfer loan funds to pay medical bills.
Can You Finance a Mommy Makeover?
United Medical Credit can help you finance a mommy makeover with a medical loan that is right for your financial situation. Interest rates vary based on your credit profile. Many patients choose to use a medical loan to pay for a mommy makeover so that they can get the body they want today, without waiting, and enjoy the results right away.
Can I Get a Free Tummy Tuck?
There are a few ways that a tummy tuck – also known as an abdominoplasty – can be covered through health insurance. However, they are not common. For health insurance to cover a tummy tuck, the patient would have to be suffering from a hernia or another relevant medical condition. Most tummy tuck procedures are considered cosmetic procedures and are paid for out of pocket by the patient. Patients can pay for a tummy tuck with a medical loan from United Medical Credit's network of lenders.
What Is a 360 Body Lift?
A 360 body lift removes excess or loose skin from the abdomen, buttocks, hips, and thighs. It has become popular as weight loss surgeries are on the rise. A 360 body lift or "lower body lift" is also helpful for women who have given birth and lost the firmness of their skin and for anyone who wants to reverse the effects of aging, such as hanging skin. Liposuction and/or fat transfer from other parts of the body may be part of a patient's surgical procedure during a 360 body lift.
How Much Is a Full-Body Lift?
A full-body lift costs $30,000 on average. It is an extensive process that can include both a lower body lift and upper body lift, sculpting the arms, thighs, back, breasts, buttocks, hips, abdomen, face and neck. Often two surgeons will work on the same patient at once, to cut down on the time the patient spends under anesthesia. A full-body lift requires 2-3 weeks off of work and is unlikely to be fully covered by health insurance. Many patients choose medical loans from United Medical Credit's network of lenders for their plastic surgery procedures. This allows them to pay upfront for a full-body lift and start enjoying the benefits to their quality of life much sooner. 
Many patients choose medical loans from United Credit's network of lenders for their plastic surgery procedures. This allows them to pay upfront for a full-body lift and start enjoying a better quality of life much sooner.
Explore Your Options for Financing for Medical Procedures
We're living during an exciting time in human history, with medical innovation at an all-time high. Patients can now take advantage of new surgical procedures and improvements to existing procedures.
Surgery isn't the only area of medical innovation either. Medical devices have also been greatly improved over the years. Assistive devices like new hearing aids are expensive, but can make a vast difference to a patient's quality of life.
This is why United Credit exists – to help patients take advantage of their best options and enjoy life to the fullest.
Medical procedure financing is an excellent option for anyone who needs procedures not covered by their insurance or anyone facing extensive out-of-pocket expenses. At United Credit, we are committed to providing consumers with more access to financing options.
Are you ready to get started? Don't wait. Apply online and explore your medical financing solutions today.